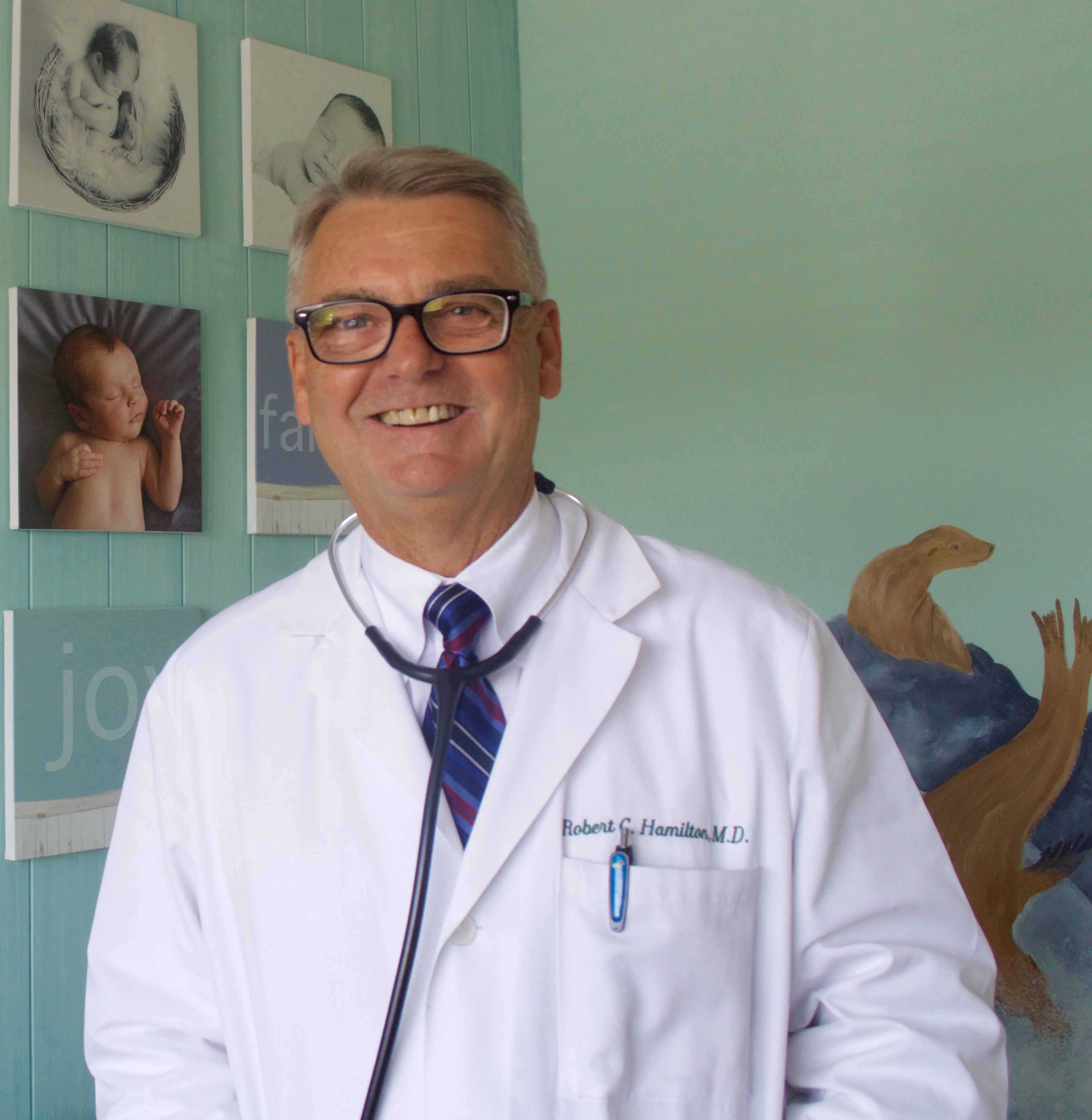 Everybody has a number of kids they care about.
Dr. Robert Hamilton has six children, seven grandchildren, a bustling pediatrics practice in Santa Monica, and has taken two dozen journeys to Africa to help hundreds of families.
On-Demand Webinar: Key Strategies for Ensuring a Profitable Independent Practice
During this one-hour program, practice management expert Debra Phairas discusses how various business models and operational enhancements can increase revenue to help your practice remain successful in today's competitive marketplace.
What made children his life's work?
"Early in my career, I met Ben Kagan, the legendary chairman of pediatrics at Cedars-Sinai in Los Angeles" Dr. Hamilton recalls. "I asked him, 'Why do you do what you do?' And he said 'If you save a baby, you save an entire lifetime.' Those words really spoke to me."
Dr. Hamilton's empathy for children who are sick has roots in his own childhood. "I had asthma as a child, and became all too familiar with doctors and emergency rooms when I was small. My Dad, who'd been a medic in the Navy but became a mill worker to support the family, always said "'Bob,' you should be a doctor.'"
Dr. Hamilton didn't begin his career in pediatrics right away, "I'm 64, and in those days, a lot of people lived in communes. So I did that for a while. But I eventually met a really pretty girl named Leslie. She was from Eureka, just like me. I decided I wanted to marry her. We had kids when we very young," he explains.
During his third year of medical school, Dr. Hamilton began his pediatric rotation. "All day, I'd pick up crying babies and comfort them – then come home at night and do the same," he says. His life has been Pediatrics ever since.
"I'm president of Pacific Ocean Pediatrics, which is a small private practice in Santa Monica. One of the three doctors who work with me is my oldest daughter, Noël. Another daughter, Emily, is my business manager and my sister-in-law handles billing. People who work here tend to stay a long time," he says.
And longevity extends to the Cooperative of American Physicians as well. "I've been with CAP right from the start," says Dr. Hamilton. "They're incredibly professional, always ready to help. It has been a very positive relationship."
In his free time, Dr. Hamilton keeps busy. "I like to read. I've run marathons for the past six years in a row. I'm not fast, but I get to the finish line." Along with a Christian-based organization called Lighthouse Medical Missions, he's been to Africa 24 times working in post-conflict countries like Liberia, Sierra Leone, and Burundi. On a recent trip to Gambia, Dr. Hamilton and his group were invited to visit the newly inaugurated president of the country and the following day, the First Lady of Gambia came to visit their clinic.
These days, nobody named Hamilton can escape being asked whether they are related to Alexander Hamilton. Dr. Hamilton answered the question with good humor. "I'm not, though I am related to Henry Clay, the 19th century senator from Kentucky," he says. "When I went to New York to appear on Good Morning America, three of my daughters came with me and immediately ran off to see the play Hamilton, with the original cast. I joked later that when they arrived in New York, they had much more interest in 'Hamilton', the play, than 'Hamilton' the doctor."
His travels with his wife and children are among his greatest joys. "We love Italy and Ireland, and especially Israel. Waking up in Jerusalem one Easter morning a couple of years ago was incredibly meaningful to me. I like to grab one of our kids and say, 'you're coming with me'. All of my children have been with me to Africa and I have wonderful memories of riding bicycles with my daughter Sarah across the Negev Desert in Israel for three days," he recalls.
"It's a great, big world."
DR. ROBERT HAMILTON AT-A-GLANCE
Medical Specialty: Pediatrics
Practice Location: Santa Monica
Years in Practice: 33
CAP Member Since: 1996