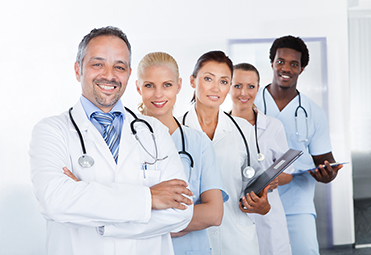 Over the past months, we have looked at the components of the Merit-based Incentive Payment System (MIPS), the track of the Quality Payment Program (QPP) on which most physicians will find themselves. The components are Quality (Q) – 60 percent; Advancing Care Information (ACI) – 25 percent; and Improvement Activities (IA) – 15 percent. We reviewed the basics in each area and focused on identifying what the practice does best and does consistently as laying the foundation for effective reporting.
A striking feature of the QPP is its acknowledgement of the dynamic relationship among all the components of the comprehensive patient-centered care CAP member physicians and practitioners provide. But there is another aspect to MIPS and the QPP, another way to view collecting the data, and another consideration of what it all can mean for the physician. The documentation of that comprehensive patient-centered care, which is the foundation for quality measures reporting, is also the foundation for responding to medical-legal challenges and promoting physician safety. The work truly has meaning beyond the task.
On-Demand Webinar: Key Strategies for Ensuring a Profitable Independent Practice
During this one-hour program, practice management expert Debra Phairas discusses how various business models and operational enhancements can increase revenue to help your practice remain successful in today's competitive marketplace.
What can practitioners who are not participating – or are not fully participating – in 2017 do to ensure that they are prepared for 2018? Practitioners should consult with colleagues and take advantage of the free support services available to understand where their practices stand in relation to the reporting structure, measures, and requirements. We are convinced that the gifted and dedicated practitioners in CAP will get organized to demonstrate to themselves, to the Centers for Medicare & Medicaid Services (CMS), and to the wider community just how good they are – and get paid as well!
TO REVIEW:
QUALITY (Q): Consider Quality and the measures that will contribute to that important 60 percent of the MIPS 2017 performance score. If we persist in our approach of taking credit for what we do best, based on years of practice and thousands of patient/family interactions, we can look at the list of measures and select measures that best fit the practice: six measures including one outcome measure and one high-priority measure. There are 300 from which to choose. We can refine our search by specialty – there are 30 specialty measure sets – or by high priority or by data submission method. Chances are, you will identify "those things that are done commonly in the course of practice," as Naomi Levinthal of The Advisory Board Company notes.
ADVANCING CARE INFORMATION (ACI): Look at ACI and the required measures in this performance category. There are four required measures, seven performance measures, plus bonus measures. The required measures will prompt key questions regarding electronic documentation of patient care. The answers can be of great help in understanding how your practice is doing in advancing care information, supporting improved patient engagement, and connectivity.
IMPROVEMENT ACTIVITIES (IA): The IA category of MIPS, despite the wordiness of its title, gives us an opportunity to identify, clarify, and account for the things we do best. The nine subcategories and the approximately 90 activities distributed among those subcategories allow us to document our meaningful interactions and interventions for the health and wellbeing of our patients and their families. They offer us a chance to shine a bright light on the energy, intelligence, creativity, and commitment physicians and their staffs bring to the care of their patients, patient families, and communities.
Let's circle back to the goal of taking credit for what you do best. Patient care, quality measures, and physician safety are inextricably linked by precise, accurate, and timely documentation. Precise, accurate, and timely documentation builds a bedrock to stand on and refer to. It proves our point, makes our case, helps us get paid, sees us through audits, and enables us to respond to and overcome challenges.
Carole Lambert is Vice President, Practice Optimization for CAP. Questions or comments related to this article may be sent to clambert@CAPphysicians.com.