Image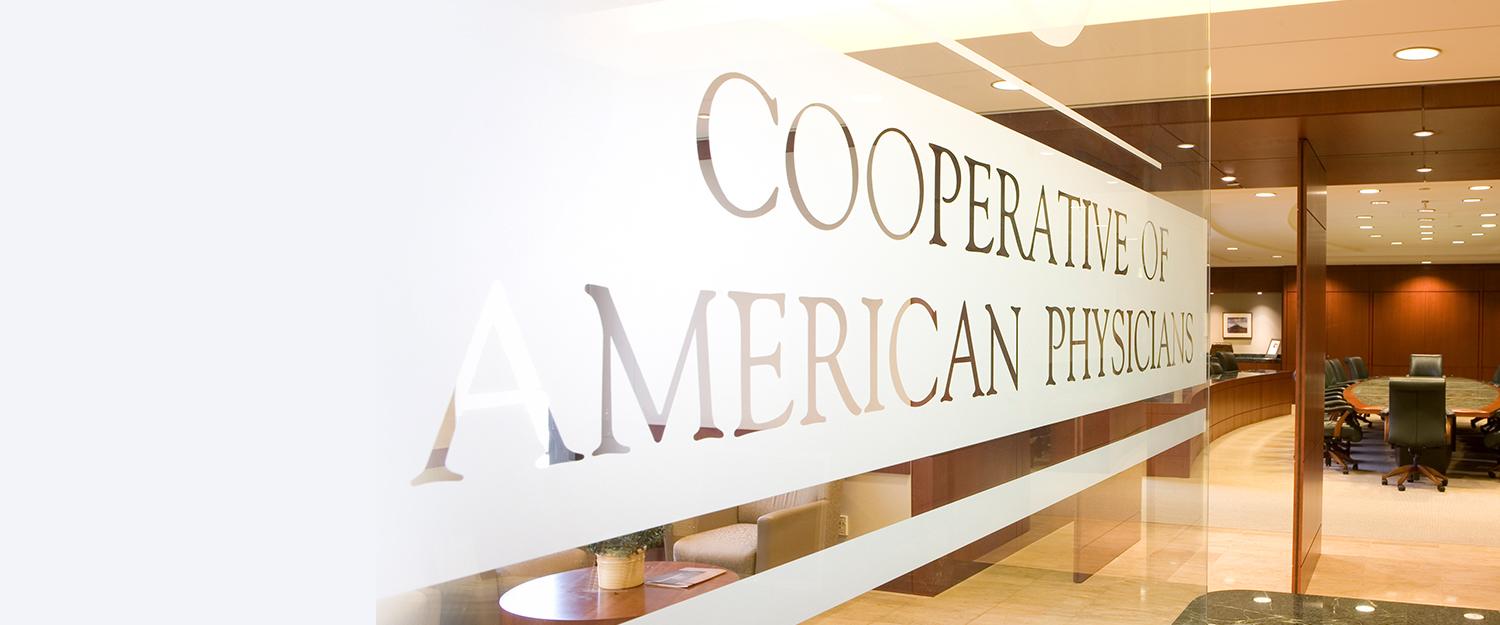 Go to content
Our Company
For Doctors, By Doctors
CAP was founded on the principle of providing physicians with the best medical malpractice coverage available at the most affordable rates. That remains our commitment today.
Affordable. Reliable. Better.
CAP was established in 1975 by a group of California physicians concerned about the spiraling cost of medical malpractice coverage and who were galvanized to do something about it. The result was a unique medical malpractice liability cooperative whose core product—the Mutual Protection Trust (MPT)—provides medical professional liability protection to over 12,000 of California's finest physicians.
In addition to better malpractice protection and benefits, CAP offers practice resources and risk management tools to help you thrive during this transformational time in healthcare.
Quality Protection
Stable Rates
Risk Management Education and Training
Practice Management Resources
Human Resources Support
CAP Public Affairs
With constant changes reshaping healthcare today, the legislative and political climate bears greatly on liability issues in California. Maintaining an active public affairs role, CAP vigilantly focuses issues impacting patient access to care and physician engagement through advocacy, education, and thought leadership.
Schmid & Voiles
CAP's Dedicated Law Firm
The right representation can go a long way. Our law firm, Schmid & Voiles, has been defending California healthcare providers like you since 1984. Schmid & Voiles is one of the largest law firms exclusively dedicated to the defense of medical professionals in California. Described by the Daily Journal as "Giant slayers: the small, hyper-focused law firms that take on big matters and win," Schmid & Voiles was recognized as one of California's "Top Boutique" law firms in 2015.  Schmid & Voiles attorneys are listed below.
Presentations by experts from the CAP Speakers Bureau can help you answer questions like:
How Can I Reduce Liability and Increase Patient Safety in My Practice?
What Does My Office Need to Do to Remain HIPAA Compliant? What are the Benefits and Risks of Changing Technology?
What Can My Specialty Do to Reduce Risk?
How Can I Avoid a Lawsuit? And What Happens If I Get Sued?
What is Enterprise Risk Management?
What Do I Need to Learn About Professional Development?
How Do I Turn My Practice Into a Successful Business?
Visit CAP Speakers Bureau for complete details or to request a presentation at your location.
Annual Reports
Our annual financial reports illustrate our ability to act as leaders in the frontlines of healthcare while protecting the bottom line. We're proud to consistently show steady growth and unparalleled financial strength, thanks to our strong member base and physician-run leadership. Our financial stability is so solid that it has earned an A+ (Superior) rating from A.M. Best Company since 2006.