Image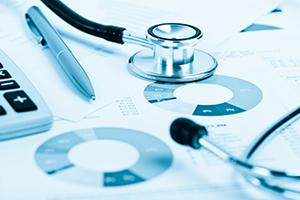 By now, you've probably heard a lot about CAPAdvantage, CAP's new program that offers members free or competitively priced products and services that help ease the administrative and financial burden of running a medical practice. In fact, several offerings under the CAPAdvantage umbrella are specifically targeted at either getting you the best deal on practice-related purchases or helping you secure the funds you need to make these purchases.
The following lists some of the services that CAP members can take advantage of at no additional cost:
On-Demand Webinar: Key Strategies for Ensuring a Profitable Independent Practice
During this one-hour program, practice management expert Debra Phairas discusses how various business models and operational enhancements can increase revenue to help your practice remain successful in today's competitive marketplace.
Discounted Purchasing Programs
CAP Purchasing Alliance – Free to CAP members, this group purchasing program enables independent physician practices to receive the same pricing as the nation's largest health systems. Save on exam gloves, needles and syringes, IV sets and solutions, wound care, sutures, shipping services, and office supplies. To enroll, visit www.CAPPurchasingAlliance.com.
Lexicom Business Phone Systems – CAP members can take advantage of discounts or cost-saving options for business phone systems, data, Internet, and VOIP. Our program provider, Lexicom, will conduct a free analysis of your current system to help CAP members evaluate potential savings. To begin the free analysis process, call 414-963-4000, or email info@lexicomlink.com.
CAP Marketplace – Find consultants, services, and products that physicians need to run their practices efficiently. This directory includes experts in medical practice management, business operations, accounting and financial planning, transition issues impacting physicians and their practices, and more. View the directory and/or recommend a service or provider by visiting www.CAPphysicians.com/directory.
Business Financing and Credit
CAP Visa® Card – As one of California's finest physicians, earn cash-back rewards while proudly displaying membership in the state's leading physician-owned and governed organization. Additional benefits include Visa's Zero Fraud Liability Protection for unauthorized purchases, travel assistance services, and online access to account information. Apply online at CAPphysicians.com/card, or by phone at 800-821-5184.
Bank of America Medical Practice Financing – This program provides business financing options designed specifically for medical practitioners. Through this arrangement, physicians may be eligible for a loan of up to $5 million with flexible repayment options. Bank of America offers competitive terms on new office start-ups, practice sales and purchases, business debt consolidation, office improvement and expansion, and more. To get started, call Stephen Curtis at Bank of America at 855-307-7252.
For more information about any of these valuable benefits and to start saving money, contact Sean O'Brien, CAP vice president of Membership Programs, at 888-645-7237 or CAPAdvantage@CAPphysicians.com.