Image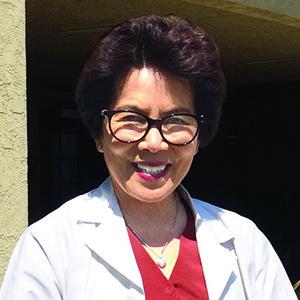 Dr. Vilaivan Tarin has run a well-respected medical practice for nearly 40 years. Some doctors might be tempted to coast on their hard-won reputation. Dr. Tarin is not one of them.
"I try really hard to be in compliance, to always stay up-to-date. That's why I value CAP so much. Their risk management department is so proactive, so involved, and so knowledgeable. They provide the feedback, ideas, and staff training I need to stay in compliance with everything from vaccines to HIPAA. And they help keep our office and staff risk management proactive," Dr. Tarin explains. "Every year, we request that our designated CAP risk manager come to our office to educate all the staff on what is new as well as any regulations that have changed in the last few months."
On-Demand Webinar: Key Strategies for Ensuring a Profitable Independent Practice
During this one-hour program, practice management expert Debra Phairas discusses how various business models and operational enhancements can increase revenue to help your practice remain successful in today's competitive marketplace.
Dr. Tarin also credits the hard work that her office manager and staff have put into learning and using their EHR system. "At first, we were skeptical but now we love it," she says.
This dedication to being the best, year after year, decade after decade, makes a powerful difference for Dr. Tarin's patients. So it is not surprising that her practice was recently awarded the Riverside County Child Health and Disability Prevention (CHDP) Providers of Excellence award. Her practice not only received a Chart Review of over 98 percent, but a 100 percent score for both Site Review and Desktop Review.
It is exactly the kind of report card that would make a mother proud – and that has been an important theme in Dr. Tarin's life. "I was born in Thailand. My mom was a widowed mother of five children and she always wanted me to be a doctor. I would do anything to make her happy, and so that's why I went to Chiang Mai University Medical School and studied hard," Dr. Tarin explains. "I am really grateful to my mother for that because as it turns out, I really like being a doctor. I love children and enjoy working with them."
Not long after Dr. Tarin graduated from medical school, she and her husband moved from Thailand to America. It was quite an adjustment. "When we came here, I didn't speak English well at all. My first job was at Bon Secours Hospital in Baltimore. I remember that after my first day of work, I really just wanted to go home. But, I didn't have any money so I had to make it work," she says.
Dr. Tarin has been making it work ever since. After Bon Secours, she completed her residency at Baltimore City Hospital, then advanced her career two years at the University of Chicago in pediatric training. Her last stop before California was Lubbock, Texas.
"My husband and I had three small children and I was enjoying them so much that I didn't want to work. But then shortly after our move to California in 1971, Corona Regional Medical Center contacted me and invited me to open a pediatrics practice. It seemed too good of an opportunity to pass up. It felt like a good decision at the time," Dr. Tarin says with a laugh, "and I guess it was. Thirty-seven years later, I'm still here and still in my same private practice. My husband, Thien, an anesthesiologist who is also a CAP member, has supported me and my practice throughout my career."
Dr. Tarin is certified by the American Board of Pediatrics and is an AAP Fellow. But what she is most proud of is that she and her husband have built a life that is as strong and enduring as her practice. They have three sons and eight grandchildren. Their youngest grandchild was born earlier this year in March. "The grandchildren are so much fun. We spend as much time with them as we can."
"I've been working with CAP for about 20 years and I think they're on the right track to help doctors. They are just so good at communicating, helping you make your practice strong, helping you look ahead to prevent problems. We are so happy that CAP, our risk manager, and the other departments, such as HR and Membership, are always available to answer our questions. They always answer their phone or, if we leave a voicemail message, they call us back within minutes. We cannot say enough about CAP. They really do care and it shows in everything they do," Dr. Tarin says.
Practice is what makes a practice perfect. And Dr. Vilaivan Tarin is proof that training makes all the difference.
DR. TARIN AT-A-GLANCE
Medical Specialty: Pediatrics
Practice Location: Corona, California
Years in Practice: 37
CAP Member Since: 1996