Image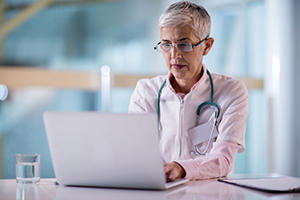 athenahealth is more than just a software provider: it becomes your practice partner by providing cloud-based solutions and real back-office support to lighten your workload and optimize reimbursement.
If you are considering implementing or upgrading to an integrated practice management solution for EHR, billing, and patient engagement services, CAP will serve as your dedicated liaison to industry leader athenahealth. The following products and services have shown to provide practices of all sizes tangible results:
On-Demand Webinar: Key Strategies for Ensuring a Profitable Independent Practice
During this one-hour program, practice management expert Debra Phairas discusses how various business models and operational enhancements can increase revenue to help your practice remain successful in today's competitive marketplace.
Revenue Cycle Management—Through athenaCollector, members are able to secure full payment faster and reduce administrative cost and drag. athenaCollector fully integrates with most EHRs. Plus, no payment is required until results are produced!
Patient Engagement Service—The award-winning athenaCommunicator improves the patient experience and gets patients more fully engaged in their own care—while eliminating unnecessary practice work.
Network-Enabled EHR—athenaClinicals organizes the moment of care to help providers maximize their clinical productivity.
Why athenahealth?
Offers eligibility confirmation and accelerated claims payment
Takes billing and administrative tasks off your hands
Keeps pace with regulatory and reimbursement changes
Has the capability to onboard multiple locations easily without big IT installation costs
Has low cost, proven return on investment; and 
Provides performance coaching and guidance on best practices
For more information, contact Sean O'Brien at 888-645-7237 or email CAPAdvantage@CAPphysicians.com.
CAPAdvantage is a program of CAP that offers members a suite of no-cost or competitively priced practice management benefits extending beyond our superior medical malpractice and risk management protection. The Cooperative of American Physicians, Inc. and subsidiaries contract to receive compensation from certain product vendors as commissions or marketing fees. CAP uses these funds to control costs and provide additional services to its members.