Go to content
Large Group and Hospital Coverage
Superior Protection. Financial Strength.
Innovative, financially solid malpractice coverage through the CAPAssurance program

CAPAssurance, a Risk Purchasing Group, offers innovative programs and services that extend well beyond basic medical professional liability coverage. In addition to highly customizable coverage, hospitals and large groups benefit from best-in-class risk management programs and claims management and defense.
CAPAssurance brings to large medical groups the same unique approach to medical professional liability coverage that has made CAP an industry leader since 1977. The CAPAssurance program proudly carries on CAP's longstanding reputation for innovation, excellence, and affordability.
WRONG SITE SURGERY OCCURS AS OFTEN AS 40 TIMES PER WEEK IN THE U.S.
All accredited organizations are required to use a preoperative verification process and surgical site marking process to help eliminate wrong site procedures. Originally issued by the Joint Commission in 2003.
Insurance purchased through CAPAssurance is provided by a nationwide leader in professional liability coverage with an A (Excellent) rating by A.M. Best.
CAPAssurance offers one of the best hospital risk management programs in the industry: A dedicated risk management consultant will work hand-in-hand with your organization to help reduce risk and foster a culture of safety among staff members and physicians. Should a claim arise, we provide exceptional claims management and retain highly experienced defense attorneys with proven track records.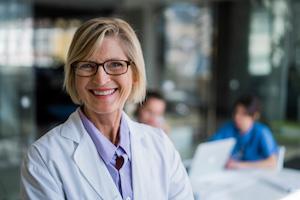 Customized Coverage
The hallmark of the CAPAssurance program is the ability to customize a plan to meet facilities' unique coverage and financial needs. The program offers:
Medical professional liability protection for the entity and allied health workers
General liability coverage for liability arising out of premises and operations
Actuarially determined, experience-rated programs, flexible retentions, and tailored indemnity limits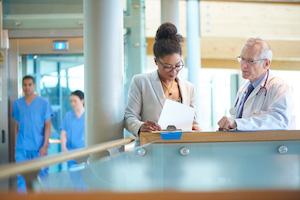 Claims Management and Defense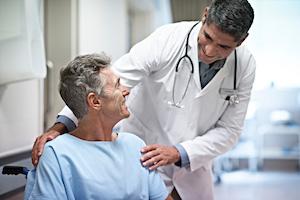 Risk Management and Safety Programs
Risk Management and Safety Programs
The CAPAssurance program assumes a collaborative, proactive approach to risk management and patient safety.  Experienced hospital risk management consultants are available to assist you upon request with guidance and programs designed on an account basis and may include an additional fee.
CAPAssurance 24-hour Risk Management Hotline: 800-499-6248
Cooperative of American Physicians, Inc. is licensed as a property and casualty broker-agent and surplus line broker (California license No. OB72723). Insurance purchased by CAPAssurance is from a non-admitted or surplus line insurer that is not licensed by the state of California.